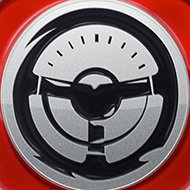 1431 West Morehead Street Charlotte, NC 28208
Show on map
Personal Stories: Birthday Memories - Bobby Chestnut
By MyClassicGarage at 07/24/15 01:40PM
Well, today I woke up to my 65th year on this planet. It's good to still be alive and kicking and I thank God for all my blessings.





When I think back in my memories a lot of the good times seem to have something to do with cars! From the first time my Dad put me on his lap to steer his 53 Buick, to the first time I drove a car by myself (it was a 55 Chevy), to the very first car I bought new in 1965, a 65 GTO, and the list goes on and on.





You see, like most of you, I am a Car Guy! Always have been, and always will be. Cars have defined my life and have and still leave indelible impressions on everything I do.

I have been so very fortunate to make a living working on the cars that I love so much. I have "lived the dream" more than a lot of people have ever had the opportunity to do.

I have been able through the years to not only race at many levels from local tracks all the way up to winning on the national level, working on NHRA world championship teams, several NASCAR teams, and crewing on many other automotive fields of battle. And when I wasn't out racing I have worked for the same speed shop in Lexington, Ky for over 26 years.

In between everything else I have owned and lovingly collected muscle cars and Corvettes and even had some in the National Corvette Museum.





Plus, since 1978 I have been an automotive journalist for several magazines and websites and even authored a book, not bad for a farm boy from Indiana.

Yes I have been blessed. But it all started with my Mom and Dads guidance and encouragement to pursue my lifelong hobby, cars.

I'm sure you all have to think about how cars have been a big part of your life too? If not, you would not be on this web site. From the first time you drag raced someone, to your first drive in movie with your date, to your first speeding ticket, I am sure your lives have been immersed in the automotive world too.

If I can pass one thing on to parents reading this article, please pass on your passion for all thing cars to your children, your relative's children, and any other youngster you can. We all need to make sure our passion becomes their passion too!





The future of our collector car hobby depends on it so let's all nurture it so our children will maybe one day honor us and our cars with great car memories of their own.

Bobby Chestnut